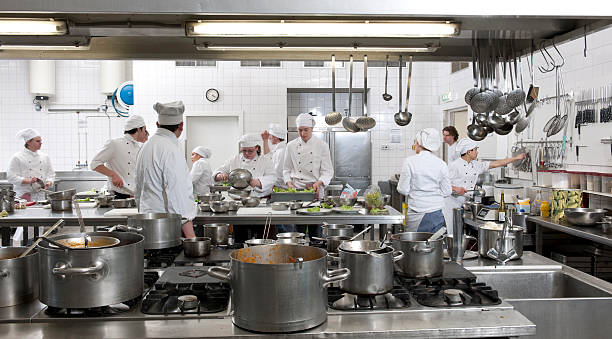 72.5 percent of people left their food service or hospitality gigs in 2017, according to the Bureau of Labor Statistics. Restaurants struggle to keep waitresses and cooks on staff, and the current low unemployment rate makes finding replacements a challenge. FRANdata has consistently maintained the view that low skilled unemployment is consistently higher and much more volatile in the current economic scenario. A lot of those jobs are considered entry-level jobs for people coming into the workforce – teens, mothers coming back to work, immigrants, etc. They're not high-skilled positions. That also goes to the minimum-wage argument–that many of these jobs aren't intended as permanent "forever" jobs but as a first step into the workforce & into higher-paying skill positions. Sending employees back to school, even to pursue careers in other industries, has become a remedy. That's why a growing number of restaurants, including McDonald's, Chipotle Mexican Grill and Taco Bell, offer tuition benefits.
Recently, Brinker International, which owned, operated or franchised 1,682 restaurants, announced their commitment to enroll 250 apprentices into the Hospitality Sector Registered Apprenticeship (HSRA) program developed by the National Restaurant Association Educational Foundation (NRAEF) and the American Hotel & Lodging Association (AHLA). With 250 apprentices, Brinker has made the largest HSRA commitment in the nation, expressing a strong interest in offering their Team Members the additional skills, management training and opportunities that will advance their careers and increase their incomes. The NRAEF and AHLA were awarded a $1.8 million contract from the U.S. Department of Labor (DOL) in the fall of 2016. With Brinker's support, NRAEF and AHLA are aiming to enroll 1,000 apprentices into the program.
Apprenticeships are proven to reduce turnover costs, increase productivity, result in higher job satisfaction and create a more skilled and competitive workforce. Apprentices will acquire nationally recognized credentials and be equipped to pursue a variety of management level positions across the restaurant, foodservice and hospitality industry. The apprenticeship initiative signed by the U.S. Government and the Department of Labor is likely to make it dramatically easier for employers, industry groups and unions to create exciting new apprenticeship programs that place students into high-paying careers. Franchise businesses and individuals working for franchise companies will benefit from these initiatives. Founders at 25 percent of the concepts had previously worked in franchising, either as a franchisee or an employee of a franchisee or franchisor. These people went from working in a franchise system to starting their own franchise brands.
Examples of franchises offering vocational training to its store-level employees include:
AAMCO: 300-plus courses via AAMCO University
ACE Hardware: Hundreds of strategic training initiatives
BrightStar Care: Numerous career progression programs
Christian Brothers Automotive Technicians: Two-year apprenticeship program
Jiffy Lube: Training benefits and college credits
Marco's Pizza: Apprenticeship and recruitment programs
Merry Maids (ServiceMaster brand): Four-stage apprenticeship program
Moran Family of Brands: Future Auto Tech internship program
Appliance: Technician training and online video programs
Rooter Plumbing: Online technician courses and classroom training
Rainbow International Restoration (Dwyer Group brand): Technician and franchisee training programs
The UPS Store: Apprenticeship and training programs through UPS Store University
Meanwhile, the rise of technology adoption among franchise concepts, i.e. automation, affects skilled workers, and not just the unskilled labor pool. The University of Oxford says that about 47 per cent of total US jobs are susceptible to computerization. Even skilled labor faces the likelihood of getting replaced by technology. The skilled worker trend will be good news for franchise development as it will likely increase the pool of prospective skilled franchisee candidates.